Syncing dates in infinity using CalDav would be awesome!
Is it the same standard as iCal uses?
@man you can also use CalDav calendars in the mac app calendar. It is the standard protocol for calendar integrations.
Thanks @mickck, the thing is I use Apple calendar service (using clients like BusyCal) and was wondering if integrating CalDAV would mean integrating iCalendar format as well. If not, I guess I'd raise another feature request

That´s funny, I use BusyCal, too. It can surely work with CalDav.
Though I´m not really an expert in that area, but I think the techies at infinity will know what works how. Let´s see what they say once they´re back from their holidays.
Haha


Just so this in my BusyCal: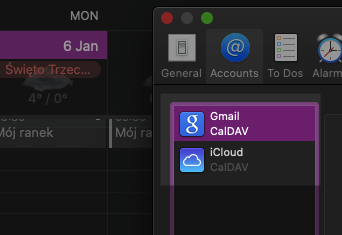 So I definitely I'm +1ing CalDav integration