Is it possible to change the "vieuw" of a DATE ATTRIBUTE?
Now it starts from sunday till saturday, but sometimes it's confusing for colleagues, they select the first day ans think that is a monday, because of the first workday of the week.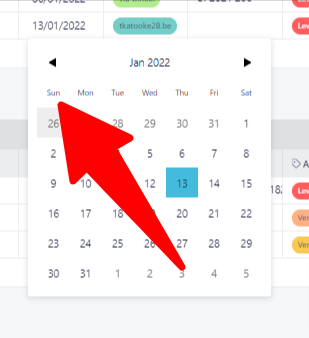 I would like to see MPNDAY as the first day of the week calendar. Is that possible?
kind regards