Hi All
We've been experimenting with Infinity now for a bit and are almost ready to move to production. We will use it to manage our project planning & resource planning.
We've made a bunch of data points which are all working together nicely, now i'm stumbling upon one last thing. The calendar view shows the data with one attribute in the "block", let's call this block the title. This title block carries too little information for us (example, only task name). I've made a calculated field that carries all the information that i would like to see here, however i can't seem to find a way to set that this field is shown in the calendar view "block". Didn't find any other questions about this either.
Hope there's a way that we can still do this, otherwise it's a dealbreaker for us as the planning through agenda is crucial and can't be done this way…
Some screenshots: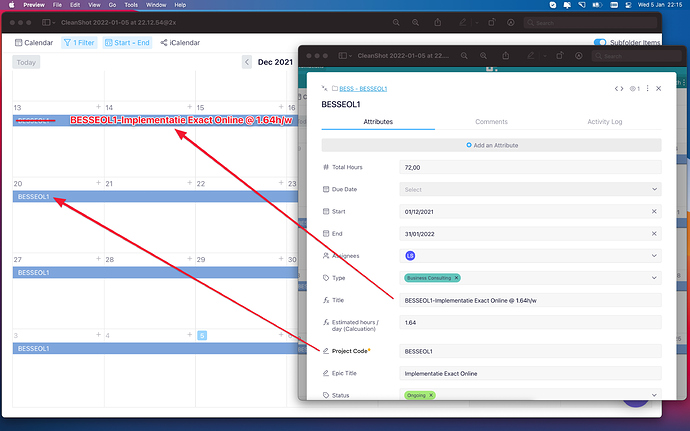 Thanks in advance!