Hi.
I'm from Czech republic. Email notifications are unreadable in our language.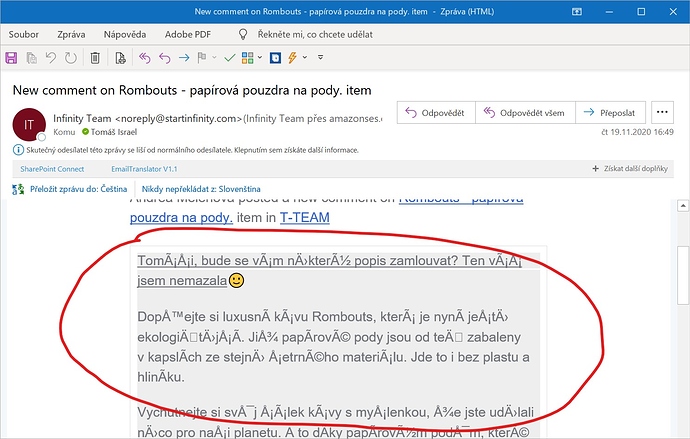 Please solve this problem.
Regards,
Tomas
---
Hello @tomas.israel, welcome to the community!
This was indeed a bug but it should be fixed now. Could you check and let me know if your email notifications now look ok?

---