When changing a calendar this message pops up dozens of times rapidly.
I get the same message when working on a grid view record, not sure what this is as i am the only one working on the record at that time.
Makes me worry that some of my data has been overwritten or replaced.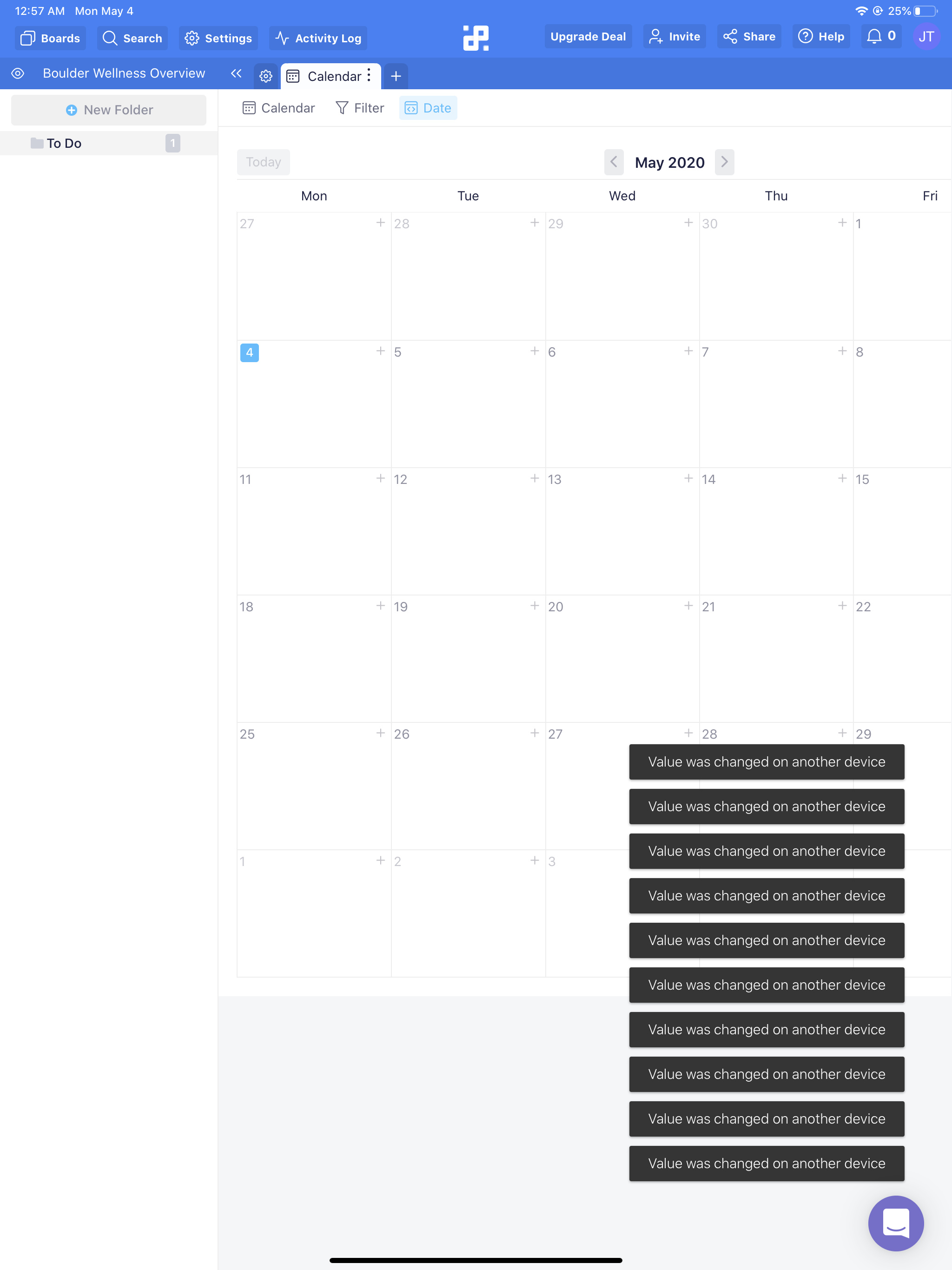 Hey guys!
Thanks for reporting this.
As far as I know, this issue is currently in the works to be fixed.

It should be fixed this week, I believe.
I believe he means it is being worked on…