Hey Infinity Team,
Firstly, i wanted to say that this tool has sooo much potential and i'm really looking forward to using it and following it's development. Keep up the great work.
I might post multiple suggestions that are similar to this one, because why not?

The moment i noticed the Checklist I thought it would be really cool for it to be displayed in the Item itself. See the following screenshot.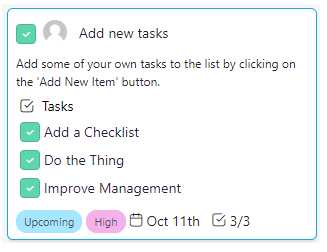 Edit: There can also be an option for whether to show it or not.
Cheers,
Filip