Hi all,
my suggestion is about items preview on calendar view.
I would prefer white tasks' box and labels shown in the preview.
I use Infinity for social content calendar and use labels, for example, to indicate in which social network the post will be published.
So, it would be helpful for me, viewing the calendar, understand immediately which tasks are for facebook, which for instagram and so on.
I think Trello calendar view could be a good model.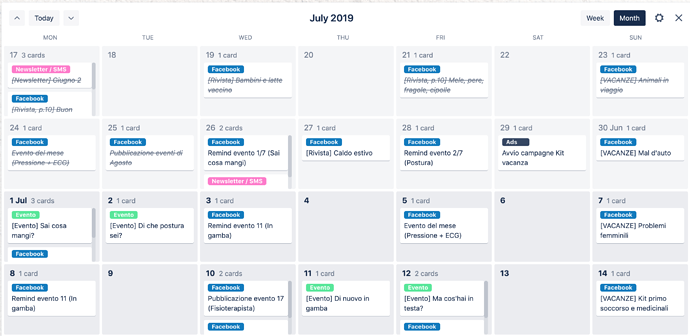 Done tasks can also be crossed out when completed.
Thanks!