Hey guys!
A great suggestion from our community has just been implemented! We have enabled Form Notifications which means that from now on you will be able to receive notifications when a new form has been submitted.
You'll be able to subscribe yourself or other team members to a certain form, and thus enable notifications whenever someone adds a new response via that particular form.
You'll be able to subscribe team members to the form at the very bottom of the page in the 'Edit' mode of the form.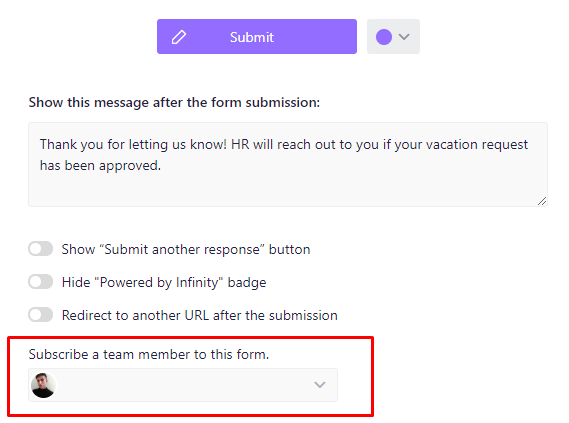 And you'll receive notifications in-app and via email, but of course, you can customize how you'll receive those notifications in Notification Settings.
We hope this new update will help you keep better track of your forms - regardless of what you are using them for!