Hi folks!
If you thought we were done with updates for this week, guess again.

This functionality was a suggestion from our Community's Voice that quickly got a lot of votes and made its way to the roadmap.
We have just enabled Password Protected Public Boards!

From now on, if you want to add an extra layer of privacy protection to your public boards, you will be able to add a password to them. After you do, only the people who have the password (and the link to this board) will be able to access it.
You will find this option when you click on the 'Share' button at the top right corner of your board and make a board public. Of course, just like sharing the board, only the workspace owners will be able to set the password for a public board.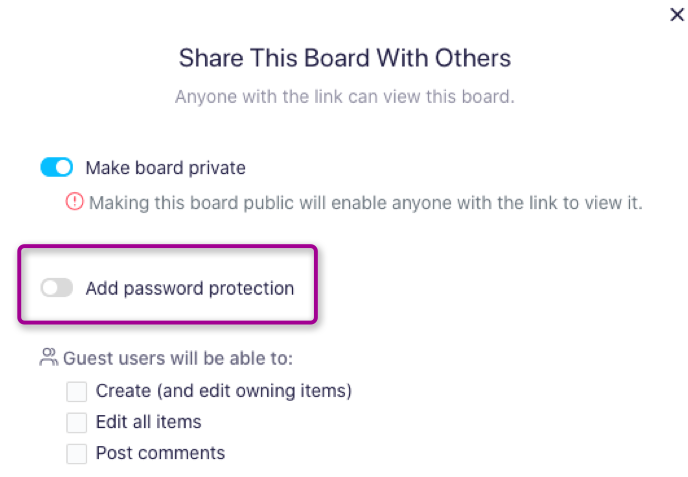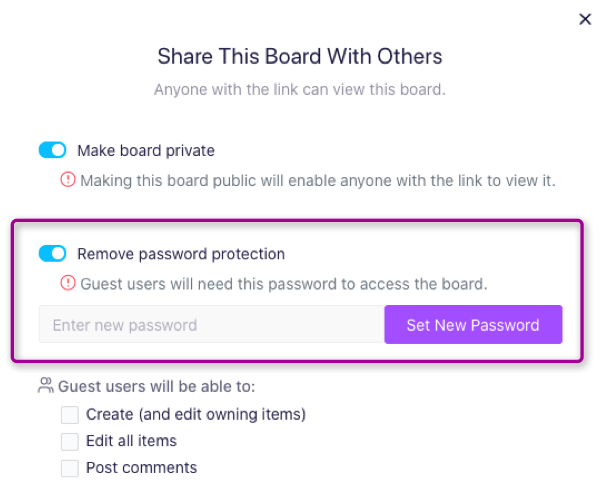 We hope this addition will give you peace of mind when sharing your boards.