Hi!
In one of my calendar views something really odd happens.
https://app.startinfinity.com/b/CeFbkLiyFPa (I created a Copy so you can check - Editorial > Calendar View)
When in calendar view, and I click on + (plus sign) to add a new task directly on Calendar, the task is created one day before.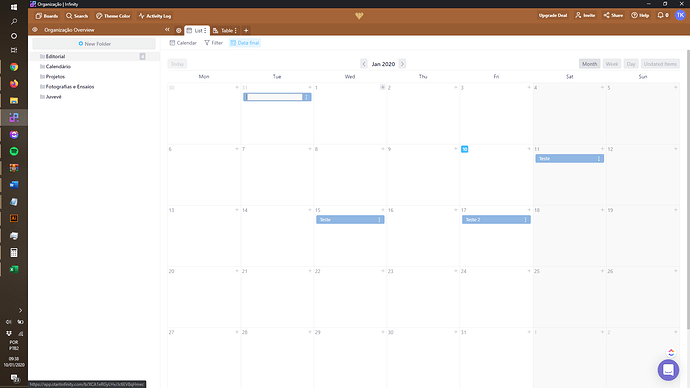 I've checked other boards and calendars and this is only happening on this one. Could you please check?