Hey @marc.maessen,
Bulk edit / Multiple Select is currently a Medium priority.
Our plan is to focus right now on roles/advanced permissions, and after that, we'll make a Bulk Edit / Multiple Select a high priority task/feature.

Import / Export of .csv files is a work in progress task. The newest addition to our team is an experienced full-stack developer who has started working on import/export .csv feature.
Here's one of the previews from Invision: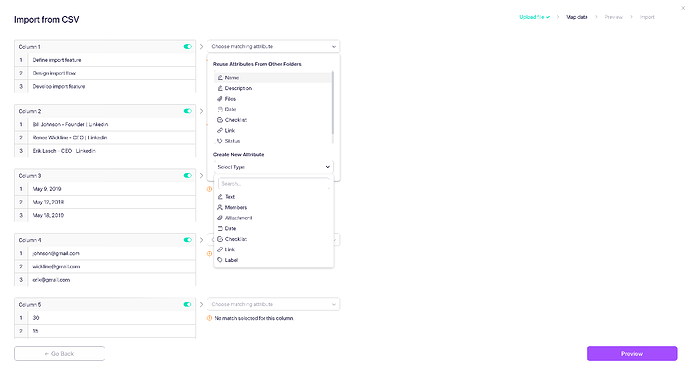 Regarding 'Day View': My suggestion would be to have a separate view and combine grouping (ex. by date) and filter options (filter out only today's date).

Hope this was helpful