Right now, we use Basecamp. We love it because it's easy to paste images inside a comments, for clear instructions, discussion, and feedback. Like this: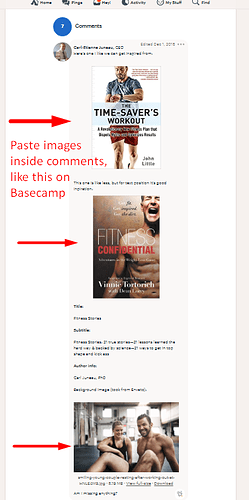 See how that worked? It's a better experience than writing "See attached file" and having your correspondent click to open, look, close, reread text, etc.
I see this community forum already has that feature. Wouldn't it be nice to have that inside Infinity as well?
Video and files also work the same way on Basecamp (would love to have them in also, perhaps at a later date?).
Thanks for your consideration,
Etienne
A happy new customer